As Business connections grow day by day, it's important to maintain up-to-date information about your contacts. Contact Update feature help you to keep your contact list maintained & updated. Each contact's information can be updated automatically at any time with Contact Update Option in XgenPlus Email.
1. Login XgenPlus Email Account.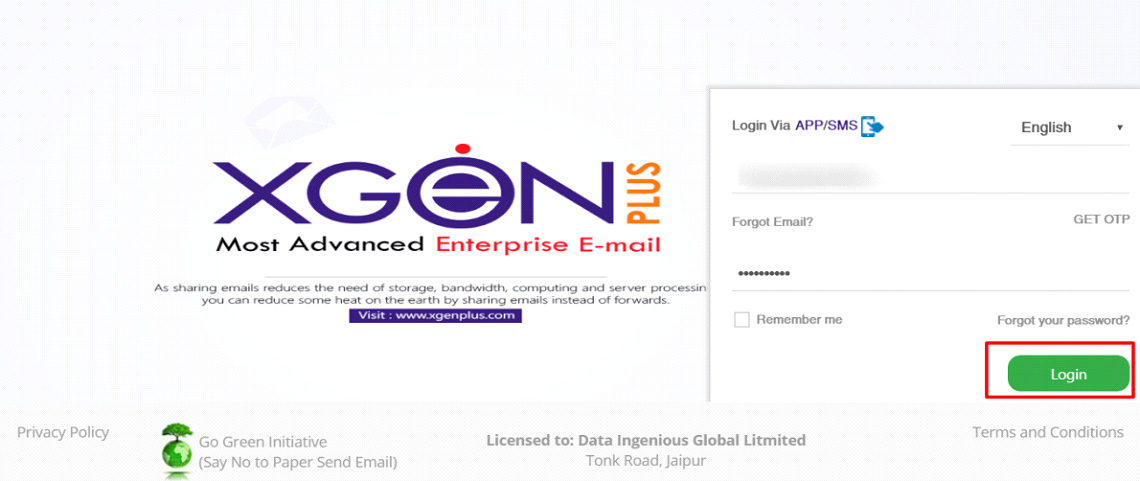 2. Select Contact Option from the Tab.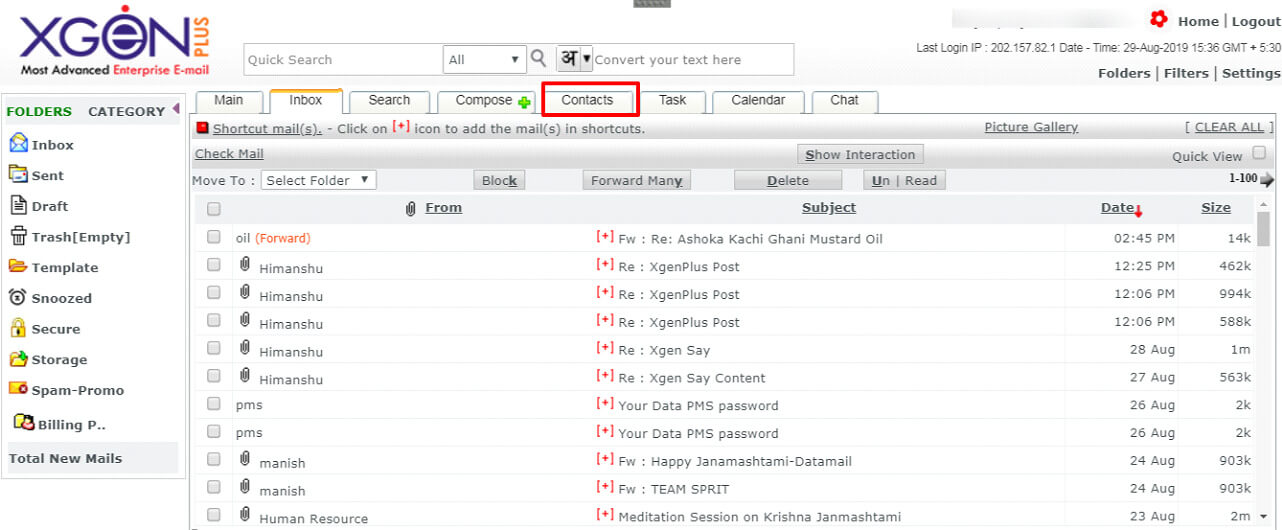 3. Click the Full View Option.

4. Select the group whose contacts you want to get updated.

5. Click on 'Send Request For Updation' option.

6. A Message Box Will Appear Where You Can See The Message Which Other Person will receive.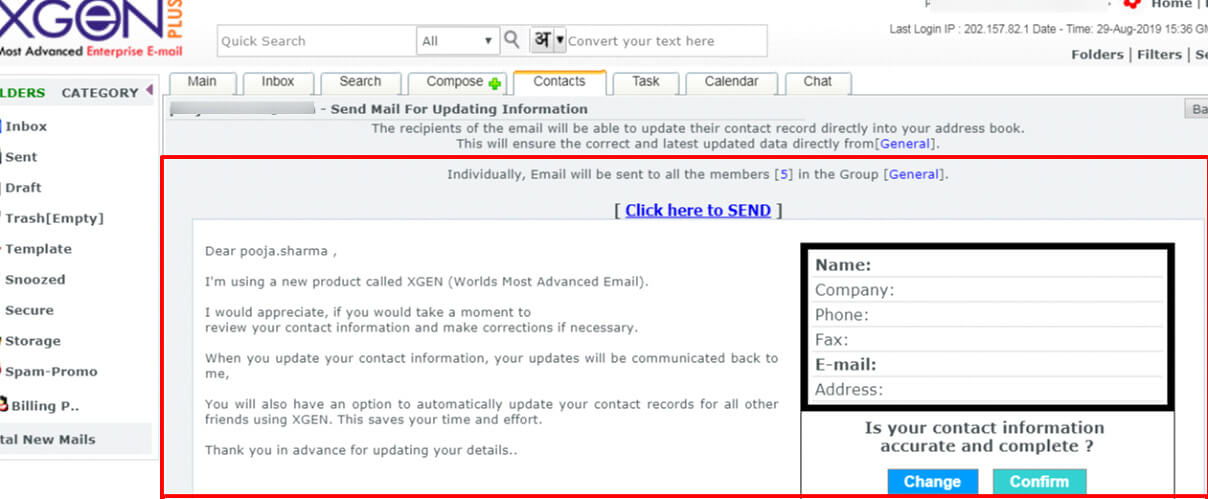 Now the contacts can view the already filled details. If any information mis-matches then they can update the information.
7. Click On ' Click Here To Send Option'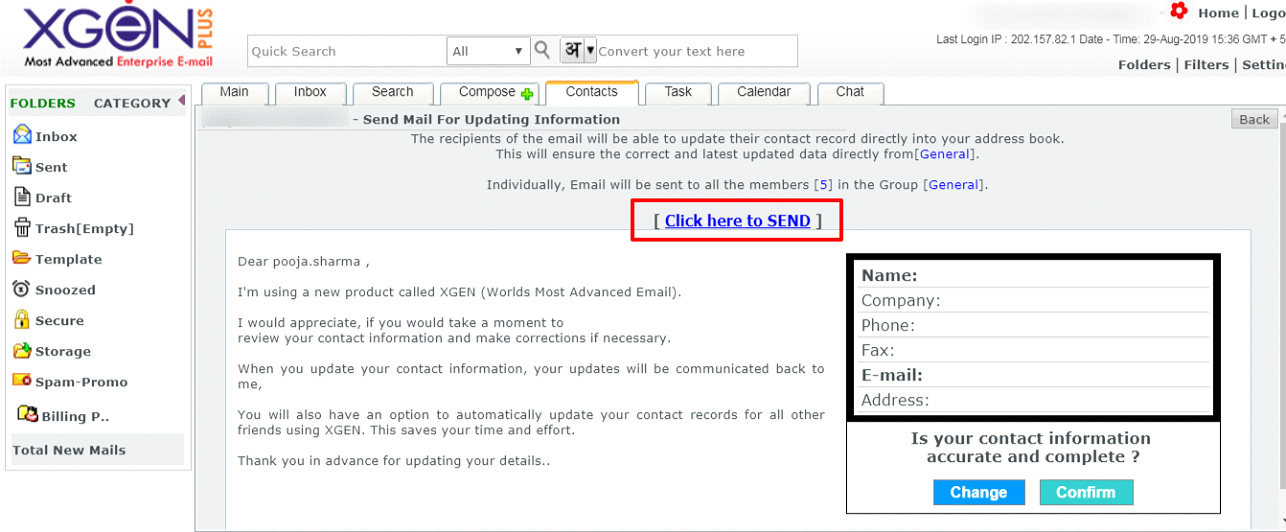 8. After Sending Request To All The Members You Will Receive A Confirmation Message About The Same. Here You Can See The List Of Contacts To Whom You Send Updation Request.

Once the contacts will update their information, the updated information will be automatically saved in the contact book.