EML is a file extension for an email message saved to a file in the Internet Message Format protocol for electronic mail messages.
This feature allows sharing the entire mail as an attachment to which the receiver can reply in proper format.
How to Save & Send EML file extension
Login XgenPlus inbox and select the mail which user wants to send as an eml file extension. User can convert the attachment in .EML file format by using the following steps:
Go to inbox
Select the desired email which you want to convert

Here you can see the subject as Spamjadoo Brochure, to convert this email in .Eml extension.
Select View Original Option from the right corner of the Headers.

Click on Download option.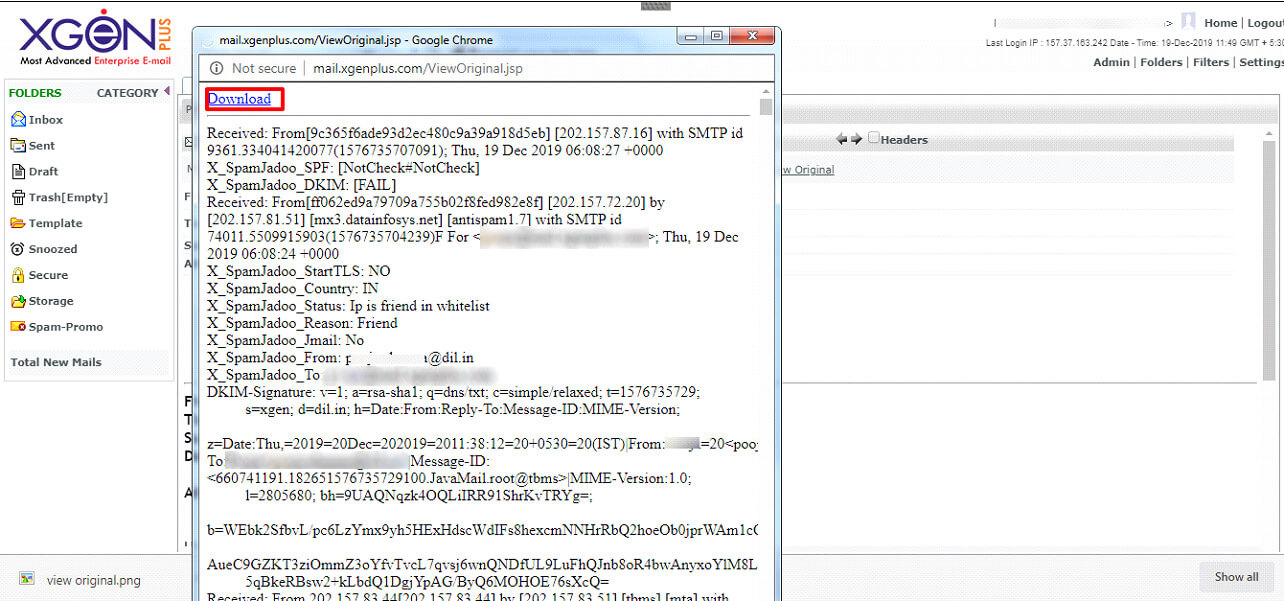 The file will be automatically downloaded as an . EML file.
Now you can save it on your desktop or any other folder in which you want to save.
Select the file you want to send as an .EML format and compose a email.
Attach the eml file and send the mail.

It will be seen like this-
You can see the original message here, as well as you can Download, Reply, & Forward email or attachment directly from here.
The mail will be sent as an normal composed mail.