The World's First IDN Compliant Free Email Service Bridging the Language Gap
DataMail is a revolutionary email service developed in India and is recognized as the world's first IDN (Internationalized Domain Name) compliant free email service. The primary objective behind DataMail is to bridge the gap between English and non-English speaking populations by enabling communication in native languages through email.
DataMail allows users to create email addresses in their preferred language, allowing them to communicate effectively in their native tongue. This innovative approach aims to overcome the language barrier and make email communication more inclusive and accessible to a broader user base.
One of the notable features of DataMail is its support for multiple languages and scripts. Currently, the vernacular email service is available in 16 languages and supports 22 scripts. This wide range of language support ensures that users can choose their preferred language and script while creating their email addresses, making the service more user-friendly and accommodating for diverse linguistic backgrounds.
By offering an email platform that caters to non-English speaking populations, DataMail aims to empower individuals and businesses to communicate effectively in their native languages. This not only enhances accessibility but also promotes cultural diversity and inclusivity in the digital space.
Email Address Now In Your Native Language
Approximately 80% of the World's Population is Non-English Speaking, and Email Service Providers have been Neglecting to serve the Non English Speaking Population and hence they were Unable to Communicate in their Own Languages Via Web and E-Mail Addresses. Data Xgen Technologies Pvt Limited, a Leader in Email Technologies from India is Sensitive Towards Non English Speaking Population.
What is Internationalized Domain Name (IDN)?
Internationalized domain name (IDN) is a domain name or URL with local language characters instead of English /Latin or ASCII Characters i.e (0-9, A to Z, a to z ) .
IDN's uses a particular encoding format that allows a wider range of script to represent a domain name. These are the domain name that includes Non-ASCII Unicode characters of scripts like Cyrillic, Chinese, Hindi, Gujarati and more.
What Is EAI (Email Address Internationalization)?
Email Address Internationalization (EAI), also called IDN Email, is an international email address that contains international characters (Non-ASCII characters) in the local part, the domain part of an email address.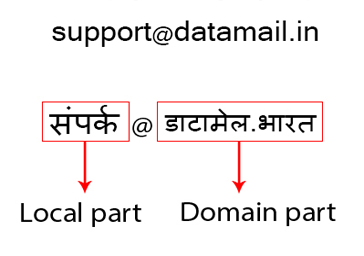 XgenPlus IDN Email Support
XgenPlus Worlds Most Advanced Email Server is now EAI ready. XgenPlus is the first Enterprise IDN Email Compliant Solution that follows all EAI protocols and allows people to use almost any language in their e-mail addresses.
XgenPlus allows organization and users to choose the desired e-mail address to be in any language following Unicode standard. Like an Indian Hindi, speaking user can choose to have an email in HINDI and user from China may choose to have his email address in the Chinese language Mandarin script.
Example of IDN E-Mail Address:
Japanese Email Address プリヤンカ@ビジネス.コム
Chinese Email Address 一个@阿育王. 巴拉特 –
Arabic Email Address و أشوكا @ . بهارات
Russian Email Address Маниш @ Ашок. Индия
Korean Email Address 매니쉬 한 @아쇼카.바랏
Sinhala Email Address මනිෂ්@අශෝක.භරත්
Thai Email Address ชื่อ@ธุรกิจ.ไทย
Nepali Email Address मनीष@अशोका.भारत
Hindi Email Address अ@अशोका.भारत
Marathi Email Address अ@अशोका.भारत
Tamil Email Address மனிஷ்@அசோகா.பாரத்
Telugu Email Address మనీష్@అష్కో.భారత్
Urdu Email Address سمپرک@ڈاٹامیل.بھارت
Bengali Email Address একটি@ অশোক.ভারত
Punjabi Email Address ਮਨੀਸ਼ @ ਅਸ਼ੋਕ. ਭਾਰਤ ਨੂੰ
Gujarati Email Address મનીષ @ અશોક. ભારત
Get IDN Email Hosting:

How To Register IDN Domain Name
You Can Contact Our Sales Team or Visit Any Registrar Website To Register a Domain Name as .भारत (.bharat) for Indian Companies and like wise other countries Contact IDN Domain Registrar Of Respective Countries. XgenPlus supports full EAI on IMAP/s, POP/s, WEBMAIL/s, SMTP/s along with downgrading. It uses Spamjadoo antispam which is EAI compatible.
Supported Email Clients for IDN Email
XgenPlus Webmail
Outlook 2010 and above
XgenPlus Mail App for Android
XgenPlus Mail App for iphone
How To Get Internationalized Email Address For Your Business
If Your Organization is Using XgenPlus Email Server, then You are Ready to use any IDN Email Id. Just Contact Your Administrator or If You Wish to Host Your Internationalization Domain Name (IDN) with us, Please Contact Our Sales Team Through Contact Us Page.
Look & Feel Example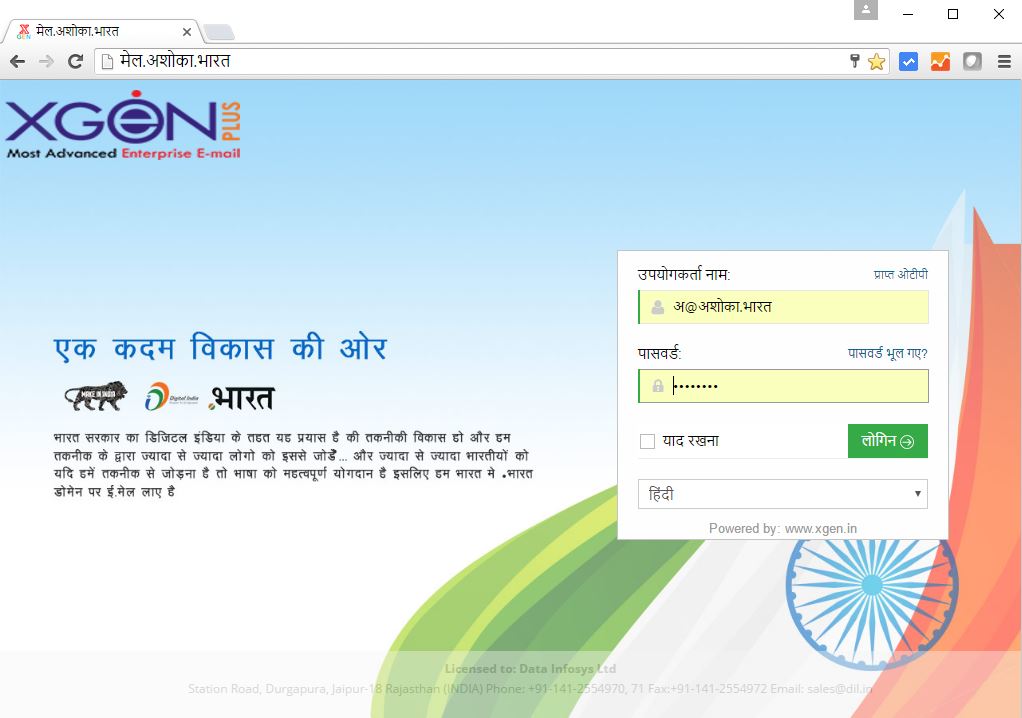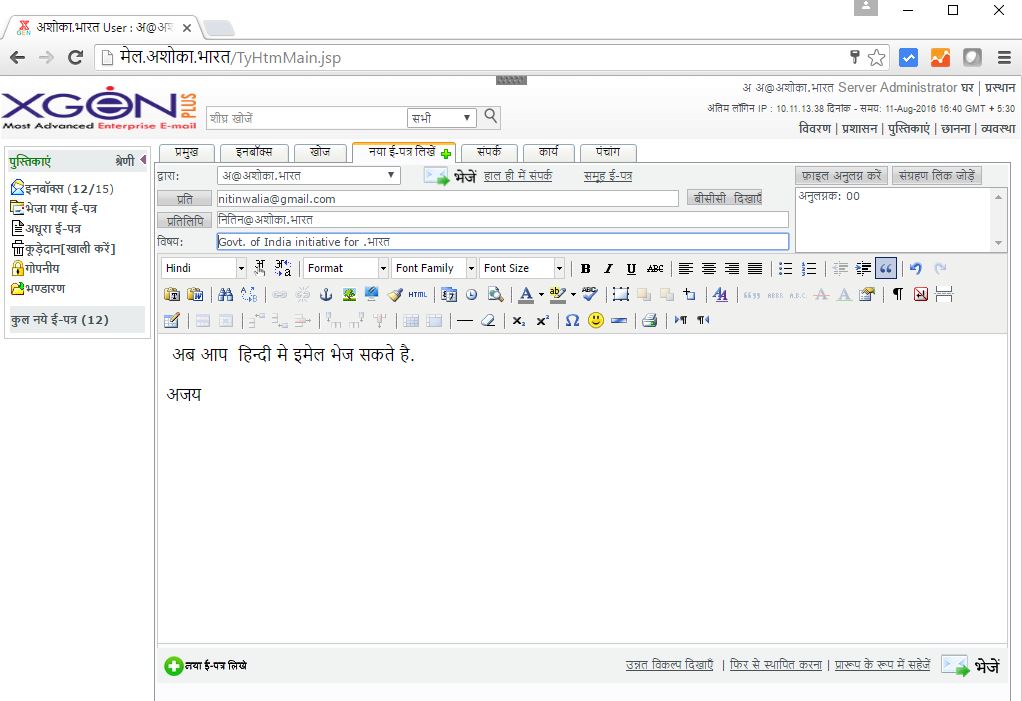 International Email Address For Your Business