Effective Solution for Sales Activities
Nowadays, it's important for every organization to generate leads and offer best services to its customers. Xgen Lead Management is specially designed for the Sales Team that helps team in Adding, tracking and nurturing sales leads. In this activity the team lead also gets the opportunity to see the lead status of his team member so that he can intervene as and when required.
Lead Management is a complete solution for any sales activities.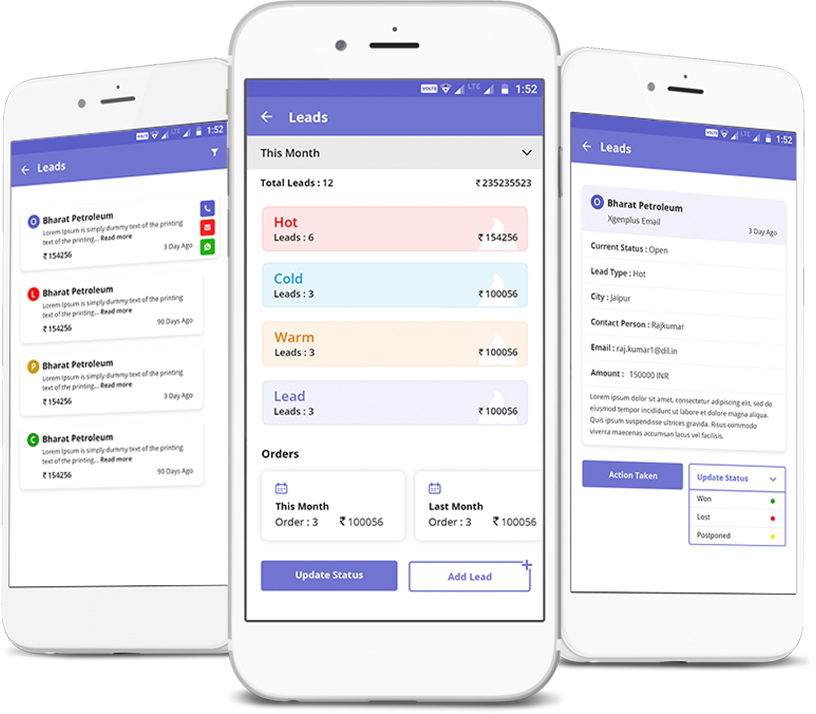 Add New Lead
User can Add a fresh lead by filling all the mandatory details about the lead. Here user can add company name, contact person name, contact details, Document attachment, and other details.

Lead Status
Lead status allows users to see and update the status of the leads, whether it is Open, Closed, Lost, Postponed or Won lead.

Easy Communication with Client
User can call, Email, whatsapp the concern person directly by selecting the particular lead.

Lead Tracking by Team Lead
Team lead option will allow the leader to view his team's data, where he can see all the leads of each person in his team. Team lead can view and track all lead status & performance of each team members lead.

View Leads
User can see his/ her Lead Status Monthly, Quarterly, & Total.

Data Synchronization
Data Sync option allows user to synchronize data or file for any update.

Filter Lead
Lead Filter allows user to Search Leads. From this option user can Search For the specific lead, as sales persons have many leads so it becomes difficult to find previous leads & their status quickly. So this filter allows user to Search for the lead by sorting easily. User can search for a specific lead and the lead opens.

Calculator
User can calculate total amount of the lead as there is calculator option given in Lead management while adding a new lead. Therefore, the entire cost of the lead incurred in the entire lead life cycle can be managed.

Secure Leads
The lead data will be completely secured & protected as the individuals data remains intact with the domain administrator.
Why Organization Needs
Lead Management
Effective lead Management & Tracking

Helps to maintain contact with client

Track the entire sales process

Effective Team Management

All information at one place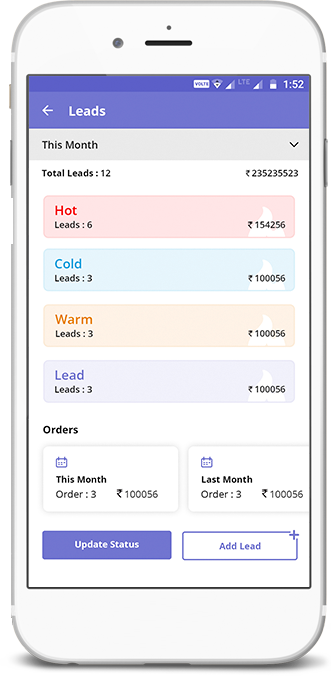 Effective lead Management & Tracking

Secure Lead Management

No Manual documentation required

No Worry About Data Loss

Best to Manage larger sales team
TO EXPERIENCE THE BEST LEAD MANAGEMENT APP DOWNLOAD THE XGEN EMAIL APP AVAILABLE ON