Unique Features – Enterprise Email Server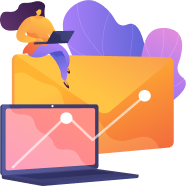 Performance Enhancement on POP
Get relatively faster emails on POP email account from Xgenplus
Get 26 emails per second speed on outlook express
Get 28 emails per second speed on Thunderbird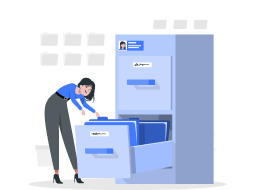 Flexible Storage Plan
Specify your Desired Storage Plan.
Store your emails on local hard disk, RAID, SAN/NAS, tape or database
Upgrade/Downgrade your Storage Plan as per your requirements.
watch tutorial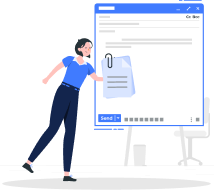 De-duplication of Attachments
Intelligent Compression / Single-Instance Storage
Reduced Storage needs by eliminating Redundant Data
A typical email system might contain 100 instances of the same one megabyte (MB) file attachment. If the email platform is backed up or archived, all 100 instances are saved, requiring 100 MB storage space. With data de-duplication, only one instance of the attachment is actually stored & each subsequent instance is just referenced back to the one saved copy. In this example, a 100 MB storage demand could be reduced to only 1 MB.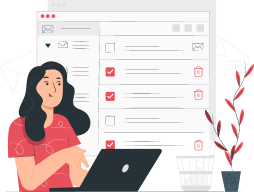 Quicker Email & Contact Management
Keeps Record of Email Conversation/Chain in form of replies and responses providing one click view of whole conversation of an ongoing email loop.
Compose & View multiple emails at the same time
Quickly reply to and forward emails without opening them
Easily accessible Address book
Get quick view of emails & Recent Contacts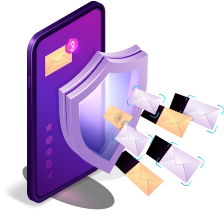 Standard Protocols Implemented
Industry Standard Protocols like POP3, IMAP pertaining to email exchange have been implemented to allow Integration and Downloading of mails using Outlook and Standard Mail Client.
Mails can be stored on the server and / or downloaded on client machine.
Personal Folders can also be synchronized in between WEB client and Email client.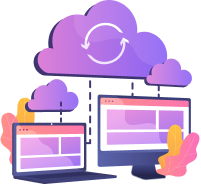 Virtual Storage
Xgenplus provides Virtual Storage Facility that prevents unnecessary load on SMTP Server due to file sizes of attachments and effectively utilizes email space providing a provision to have Important Documents always handy with you.
Send links created for data files from virtual storage instead of entire file in email ensuring swift communication.
watch tutorial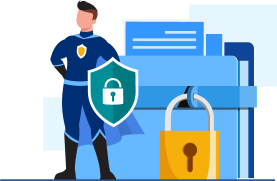 Security & Encryption
Monitoring Emails of users across the domain.
Encrypted Emails can be sent authorizing only concerned people to decrypt and view emails.
Powerful Anti-Virus protection.
IP based Security with last Login IP, Date & Time tracker and provision to track Intruder detection.
Block SPAM and mails from undesired Domains.
watch tutorial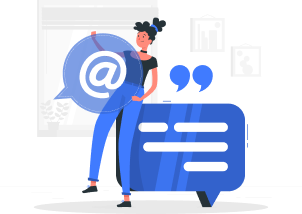 Administration
Easy Management of Multiple Domains and Users through Single Web Based Admin Panel.
Control Space Quota, SMS & fax Quota, IP address range and other Features pertaining to domain management.
Add and Promote your Corporate Branding by adding your company's logos, Address and Information page.
Set Automated Alert Messages, Welcome Messages and Notices etc. to be sent out without any manual intervention.
Send Common Message to all users across the domain through Shout Box.
Easily Manage Mailing Lists for Sending out emails to multiple recipients.
Set Services, Limits for each user separately through Xgenplus admin console.
Get audit details, Incoming & Outgoing mail details for each user separately.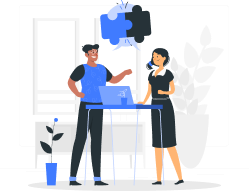 Unified Collaboration
Manage Calendars, Schedule Meetings, Book Resources and Send Invites to Other Resources.
Share Calendars with other Users and View other user's Shared Calendars.
Schedule Tasks and Set Reminders for Tasks.
Share folders with other users across the domain.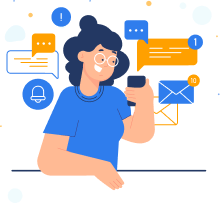 Unified Communication
Enjoy secured in-built peer-to-peer Instant Messaging Chat.
Connect to your buddies on any social network including Google Talk & Facebook.
Fax via E-Mail without Fax machine.
Message Filtering & Redirection to FAX/SMS.
Send SMS & Fax through Xgenplus' SMS & Fax gateways.
Set Rules to get Email confirmation on SMS.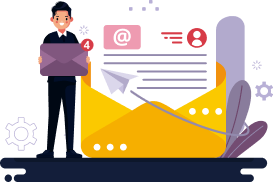 Rights/Permission Management
Control Rights/Permission of your Sent mail in Recipient's Inbox.
Restrict Reply, Delete, Forward, Print Permissions for the Recipient.
Reset Permission anytime even after Mail is sent from your Inbox.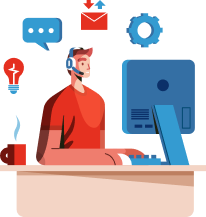 Support/Helpdesk Management System
In-built Automated Assignment Module for Support/Customer Care/BPOs.
Automated rules in place to allow multiple people serve a common email account of organization with responsibilities assigned to each agent through an automated process.
View and Filter Assignments based on Date & Status, Assign them to other Agents.
Close, Re-open, Add Notes, Tags to Assignments.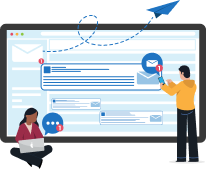 e-Marketing tool – Track-able Bulk Management System
Send Unlimited Personalized Group/Bulk Mails.
Receive Delivery Reports for the Bulk Mail with Delivered, Pending, Bounced, Read, Replied, Unsubscribed counts.
Track Bulk mails based on IP and domain.
Graphical Representation of Delivery Status available.
watch tutorial