VideoMeet: Video Conferencing through XgenPlus Enterprise Email
Want to stay connected and productive, we redesigned the service we created for safe meetings. Xgenplus email solution empowers organization with VideoMeet- virtual video conferencing to create/ join meeting on Xgen Email powered by VideoMeet. With Videomeet in Xgenplus, you can stay connected more quickly, meetings are encrypted in transit and our array of default-on anti-abuse measures keep your meetings safe.Simply schedule a meeting and distribute a link. There's no need to think about whether peers, employers, or consumers have the proper accounts or plug-ins. Multi-person video calls are a breeze with a smooth, lightweight interface and smart participant management.
1. Steps to access Videomeet in XgenPlus
a. Login XgenPlus Email
b. Click on VideoMeet option from "tab".

c. This is the dashboard for Videomeet video conference, where user can join/start a meeting. User will see two options here:
Note: It is very much important for the user to have user name more than of three characters and in only English language. If user has user name less than 3 characters or in any other language then the system will ask for a meeting display name first.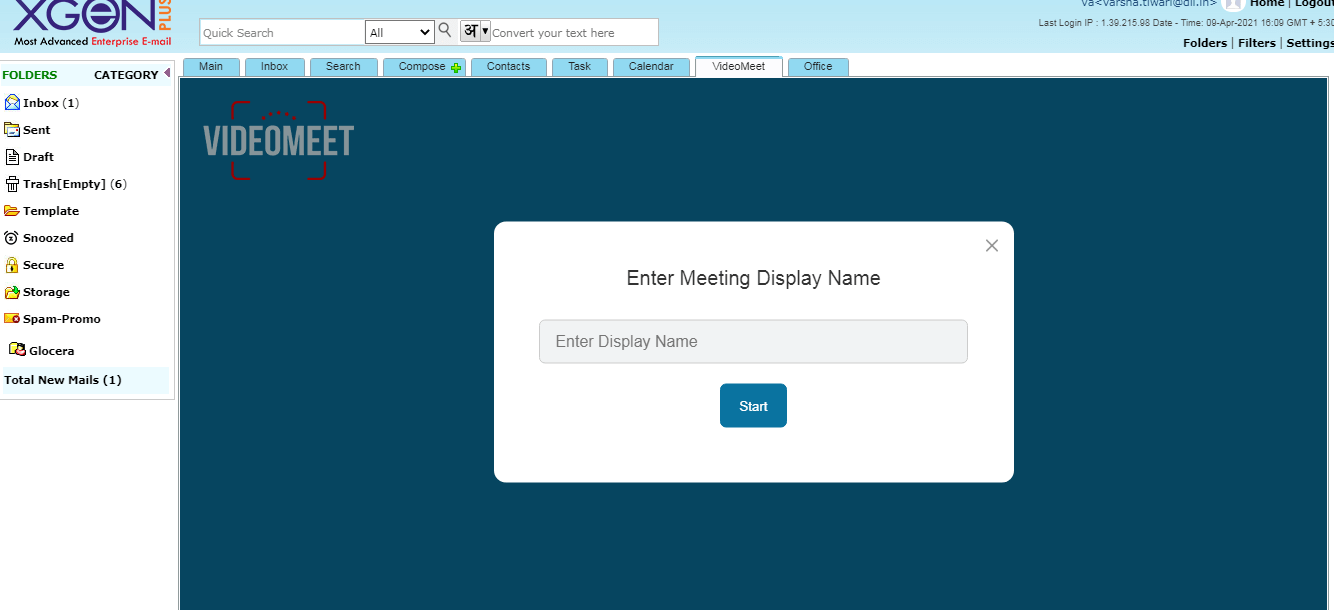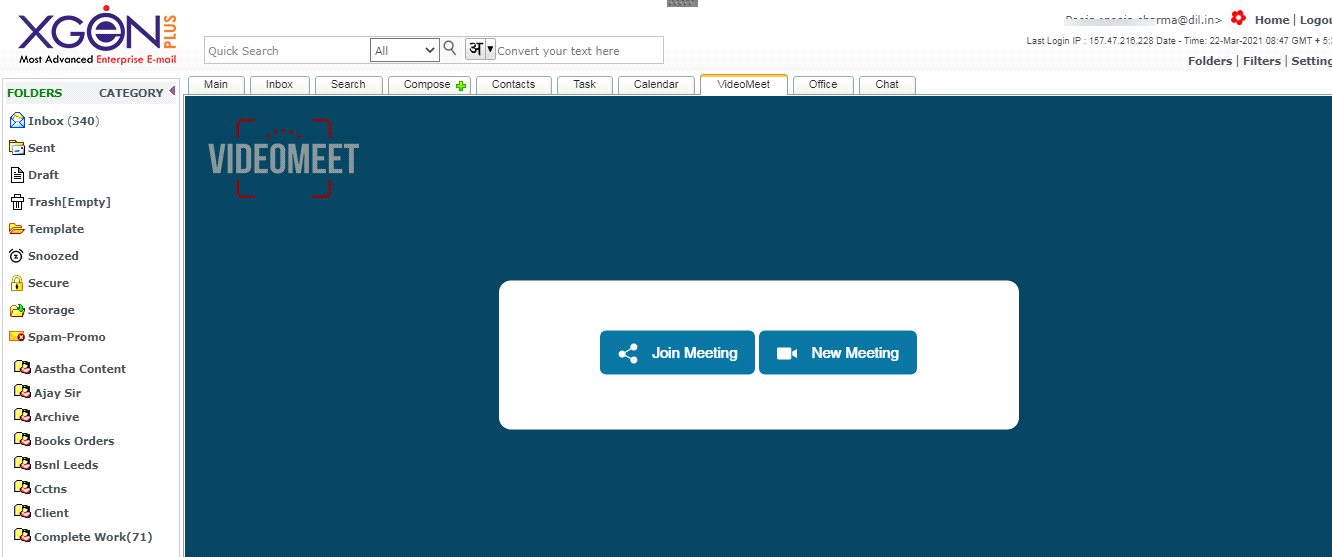 Join Meeting :
d. To join a meeting user has to enter meeting link provided by the Host & click on "Join". By doing so user can easily enter in the meeting.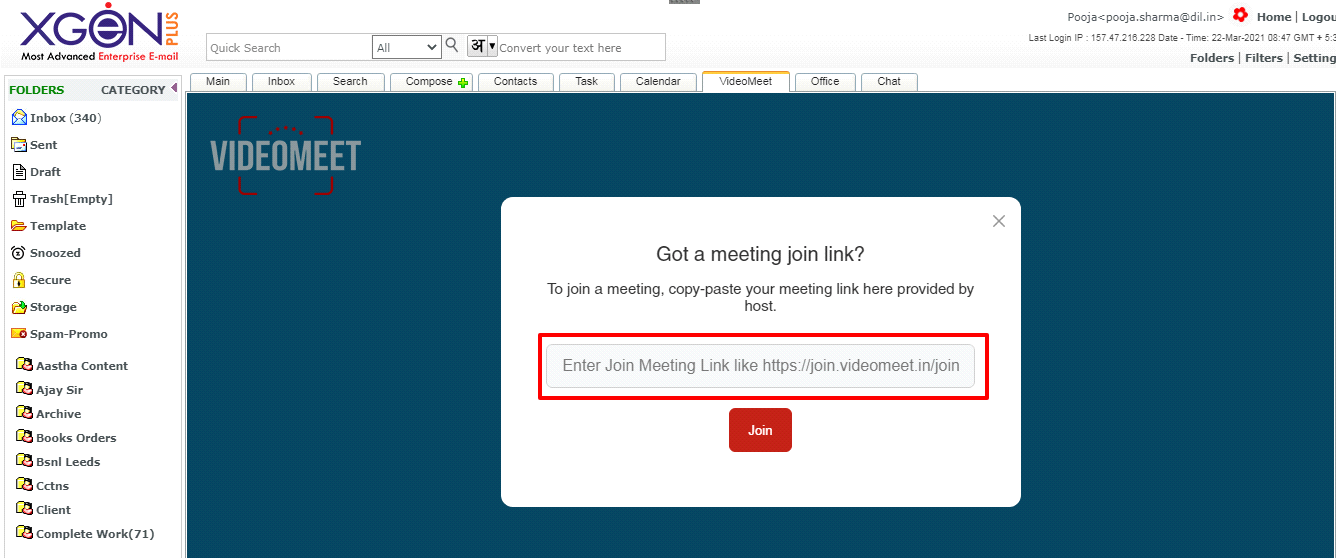 New Meeting:
To Host a meeting click on "New Meeting" option.
Note:System will automatically create a room name when user clicks on "New meeting".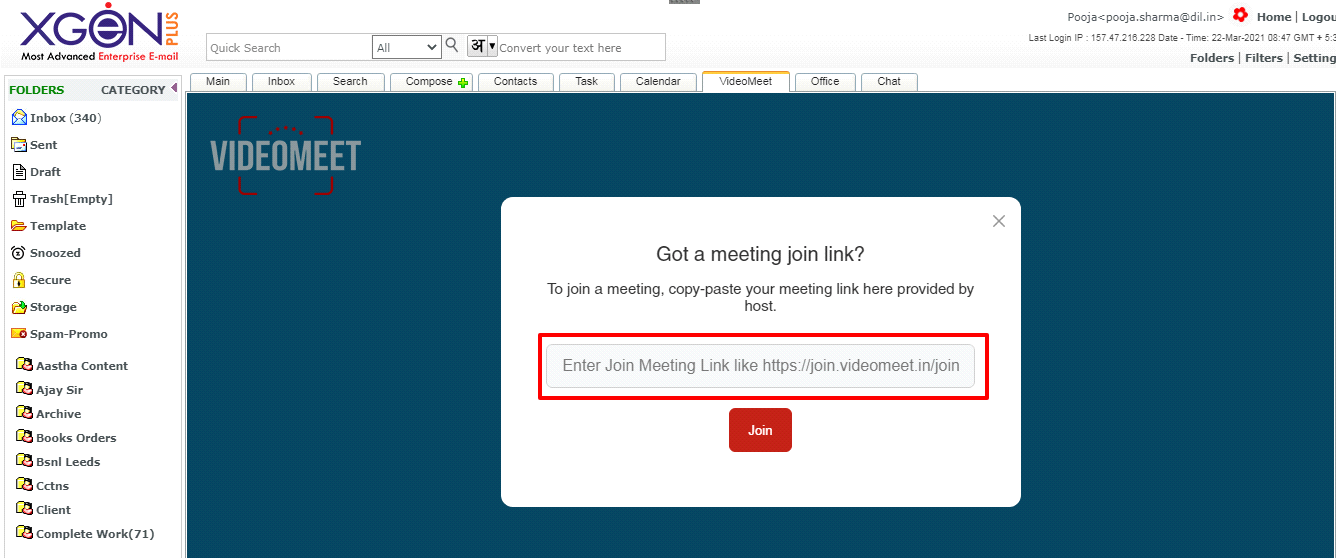 e. After click on new meeting option a link will appear, user can copy this link and share with whom he/she wants to meet. User can also save this link for future meetings.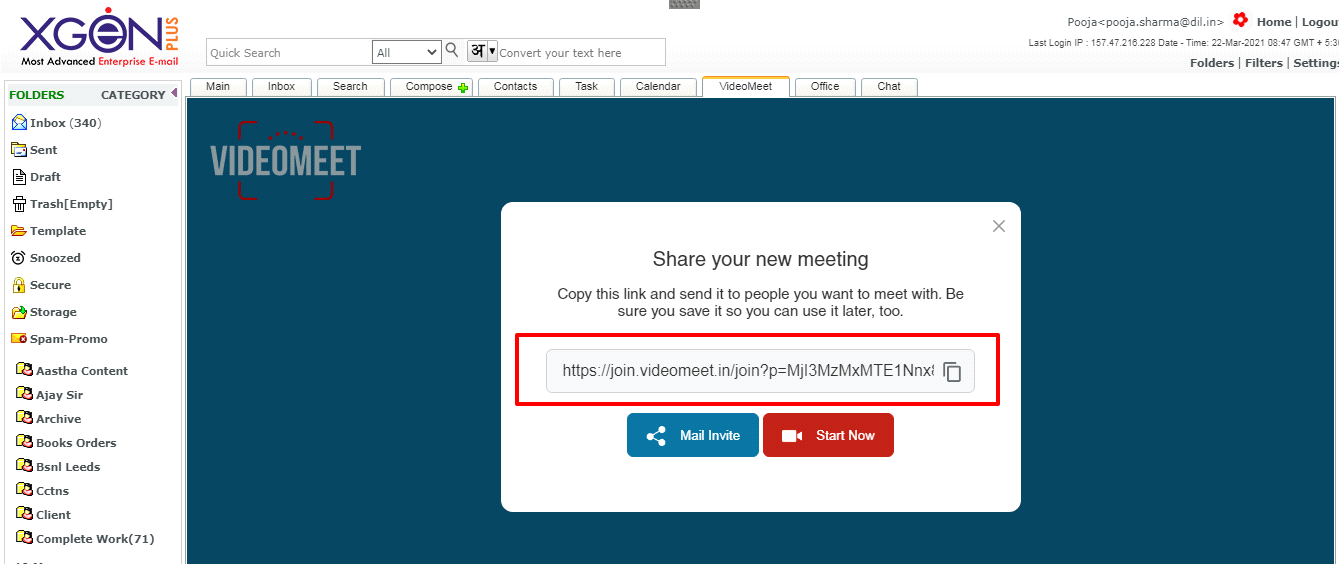 f. User can send mail invites by selecting mail invite option. A system generated email text will appear on mail body.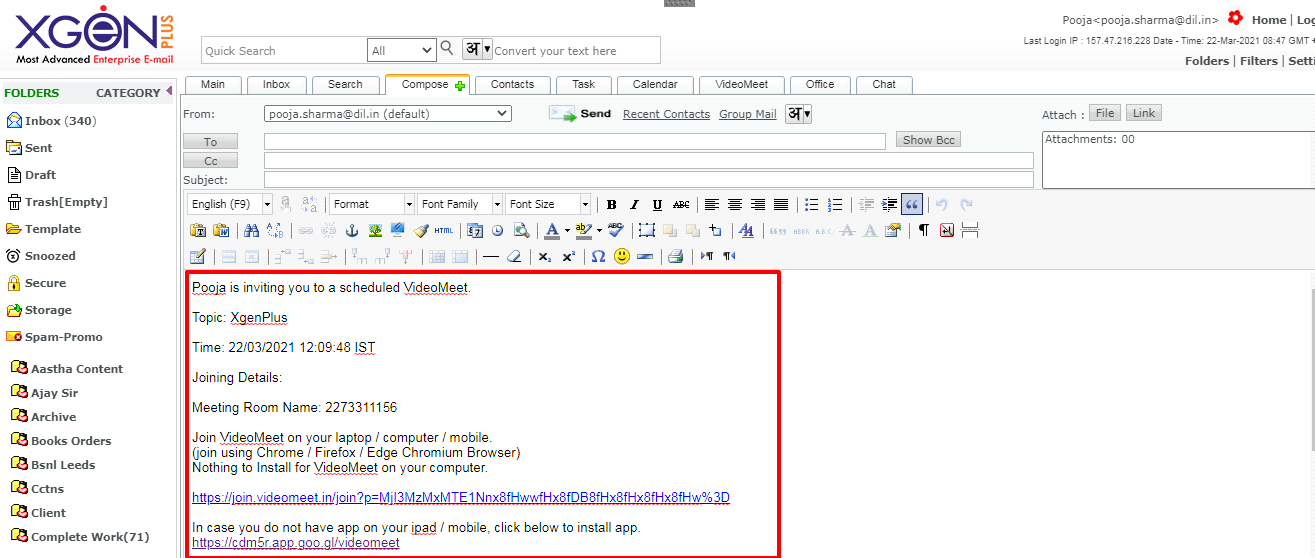 This meeting invitation includes Host name, topic of the meeting, Time & Joining details like meeting room name & links.
g. If user wants to start the meeting he/she can simply click on start meeting & the meeting will start like this-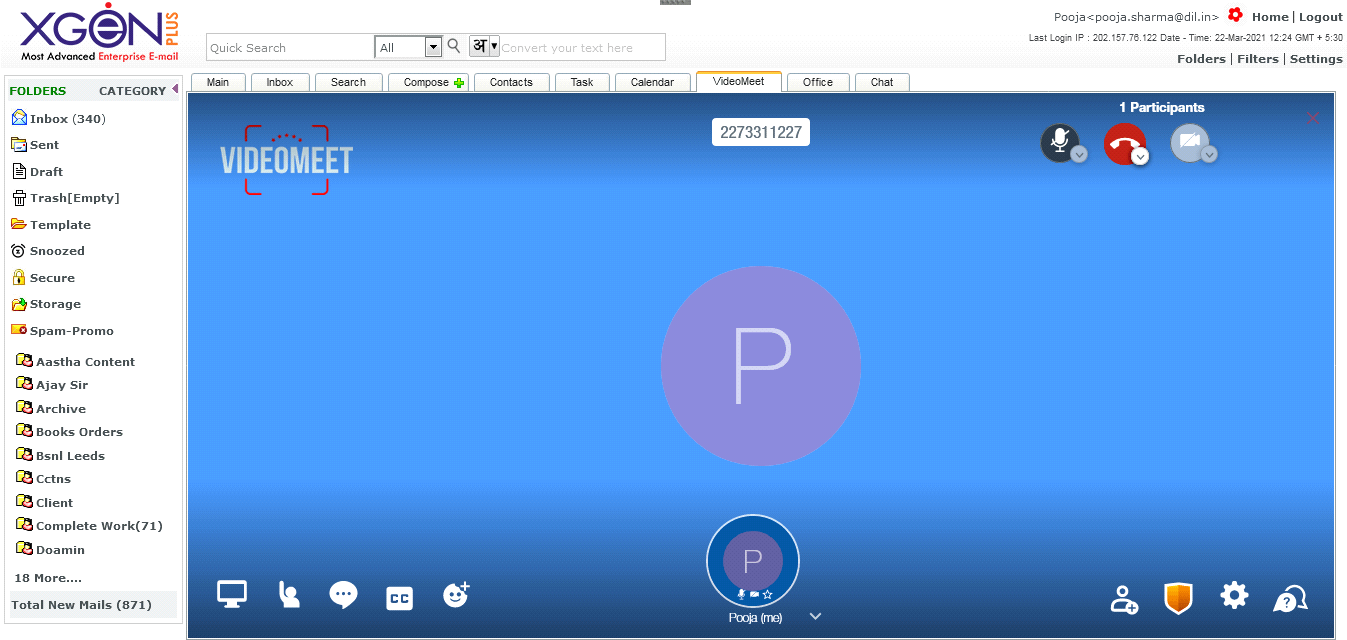 Now, user can Experience world class hassle free virtual business meetings within XgenPlus Email solution.